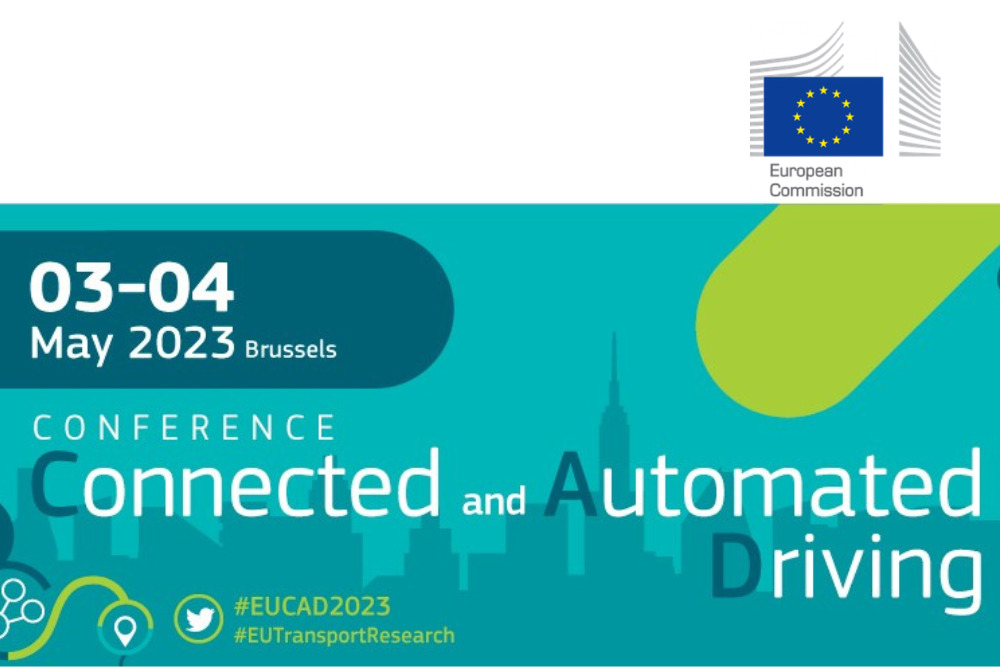 The 4th edition of the European Conference on Connected and Automated Driving (EUCAD2023) took place in Brussels on 3 and 4 May 2023.
The European Commission, the European Partnership on Connected, Cooperative and Automated Mobility (CCAM) and the FAME project announced the next edition of the EUCAD2023.
This event brought together for two days political leaders from the European Commission and Member States with high-level representatives of industry, academia, and road authorities from across Europe and internationally, to discuss whether our societies are prepared for the deployment of smart, inclusive, and sustainable mobility solutions.
In line with the European Green Deal and the Sustainable and Smart Mobility Strategy, it is the ambition of the European Commission to leverage the digitalisation of transport with climate-neutral objectives to make transport smarter, safer, and more sustainable. Innovative solutions like Connected, Cooperative and Automated Mobility are helping to achieve these green and digital priorities, offering affordable, user-oriented, and inclusive shared mobility concepts for passengers and for goods.
Debate, develop and deploy! EUCAD2023:
Took stock of latest research, policy, and regulatory developments in the field of CCAM;
Demonstrated European projects and recent R&I results to support the market uptake of CCAM solutions;
Allowed major road transport stakeholders to participate in active debates and identify challenges, needs and synergies towards the deployment of CCAM;
Provided input to the Strategic Research & Innovation Agenda of the CCAM Partnership to reflect latest R&I priorities and strategic objectives, to make CCAM a reality.
The programme is available  here.
EVENTS project was represented by its coordinator ICCS, APTIV & TECHNALIA colleagues during the event.
Project material was also showcased in the EUCAD 2023 Exhibition area.
Moreover, the conference provided a platform for EVENTS to connect with representatives from the sister project ROADVIEW.