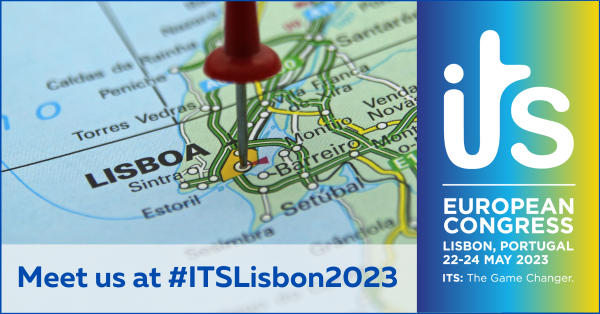 15th ITS European Congress took place betwwen 22-24 of May 2023, in Lisbon, Portugal.
The ITS Community was welcomed to the 15th ITS European Congress in Lisbon. 'ITS: The Game Changer' was the theme of this year's edition and this fitted very suitably considering the transforming mobility landscape: from digitalisation of transport and the nexus between CCAM and green mobility solutions, to the integration of multimodality and urban mobility.
The Congress in the beautiful city of Lisbon did not only offer a unique exhibition with live demonstrations, it was a real Congress with a high-level programme and over 100 Technical Sessions where academia, business and policy-makers presented and discussed new evolutions in transport and mobility.
EVENTS project had a two-fold representation:
1. Presented in the special session SIS 60: Challenges of multi modal ML-based perception development & testing for automated driving applications, together with ROADVIEW & GAMMS projects, on May 24th, in SIS60, Room 5A, by Dr. Anastasia Bolovinou, Research Engineer from ICCS, who moderated, also, the session.
The rest of the presentations, as part of the session, are named below:
• "Semantics-aware Multi-modal Domain Translation: Going from LiDAR to Camera", Eren Erdal Aksoy, Associate Professor Halmstad University, Sweden
• "An Industry View: Dealing with Environment Change in All-weather Perception for Autonomous Driving", Dr. Antti Kangasrääsiö, Head of Research, Sensible 4, Finland
• "A modal Panoptic Segmentation", Prof. Dr. Abhinav Valada, Assistant Professor and Director of the Robot Learning Lab at the University of Freiburg, Germany.
The presentation is available here!
2. Within ICCS booth, where dissemination material (brochure, poster, etc) was made available for the audience.
More information about the conference and the session can be found on the ITS Congress webpage here.
Conference program is available here.